International Legal Association
03087, Kyiv, str. Pylypa Kozytskoho, 5
Apostille for all types of Ukrainian documents
Example #1. Education abroad.
If you were to enter a Ukrainian university, then among the required documents would be documents on secondary education, medical certificates, passport, etc.
The same documents will be required for admission to a foreign university, but there is a problem, the documents are issued in Ukraine, first of all, in the Ukrainian language, and most importantly, they are not legalized for another country. Apostille is a method of legalization (confirmation of authenticity, legality) documents received in Ukraine.
Example #2. Marriage abroad.
All documents that will be needed for the registration of a marriage abroad must also be not only translated into the language of the country where the marriage takes place, but also legalized by affixing an apostille. Documents for which an apostille will be required will be, at a minimum, a passport of a citizen of Ukraine and a foreign passport, a declaration of non-marriage, a birth certificate, a divorce certificate, etc.
To work abroad, you will need no fewer documents than in Ukraine, but, as in all other cases related to staying in another country, working abroad will require the legalization of a number of documents, among which, in addition to a passport, there may be a certificate of criminal record , a document about education, confirmation of qualifications or professional skills, a work book or an extract from it, a medical certificate, etc. And each of these documents will need an apostille.
(!) These three examples are far from exhausting the entire possible list of documents that may require an apostille
Procedure for obtaining an apostille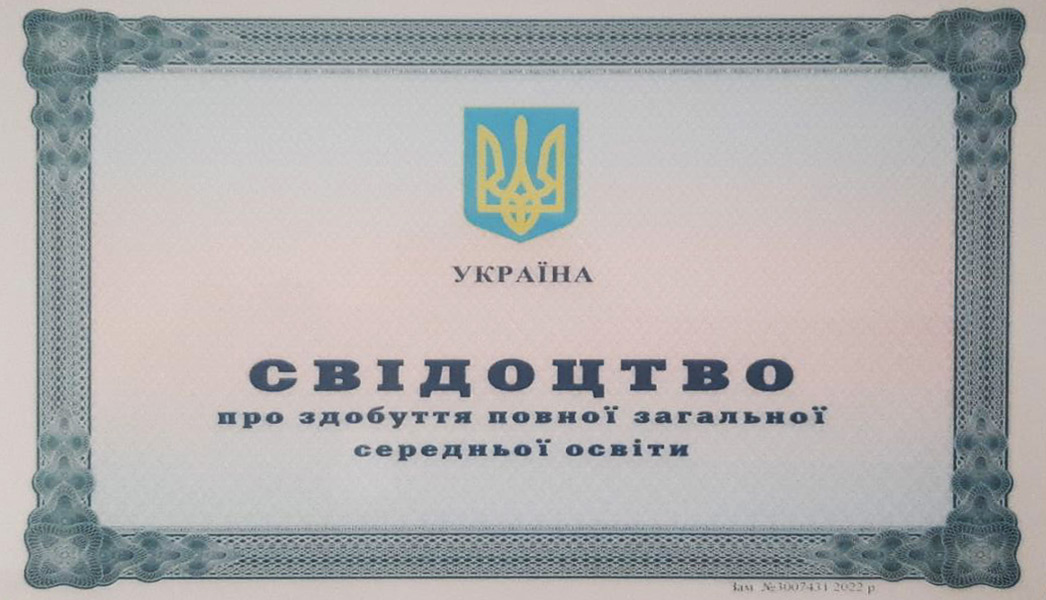 1. Original document
Make sure that you have the document or documents on which you need to put an apostille, they are intact, not damaged, not spoiled, not spilled with coffee, etc. Unsuitable ministry documents are returned without discussion.
* if there are no documents or they are damaged, we can order new documents or their duplicates for you
Importantly!
A whole series of documents created by various Ukrainian state organizations in different historical periods of time are already illegitimate and need to be reissued. These include, for example, birth certificates, marriage certificates, ownership certificates, and others issued even before the creation of new state registers.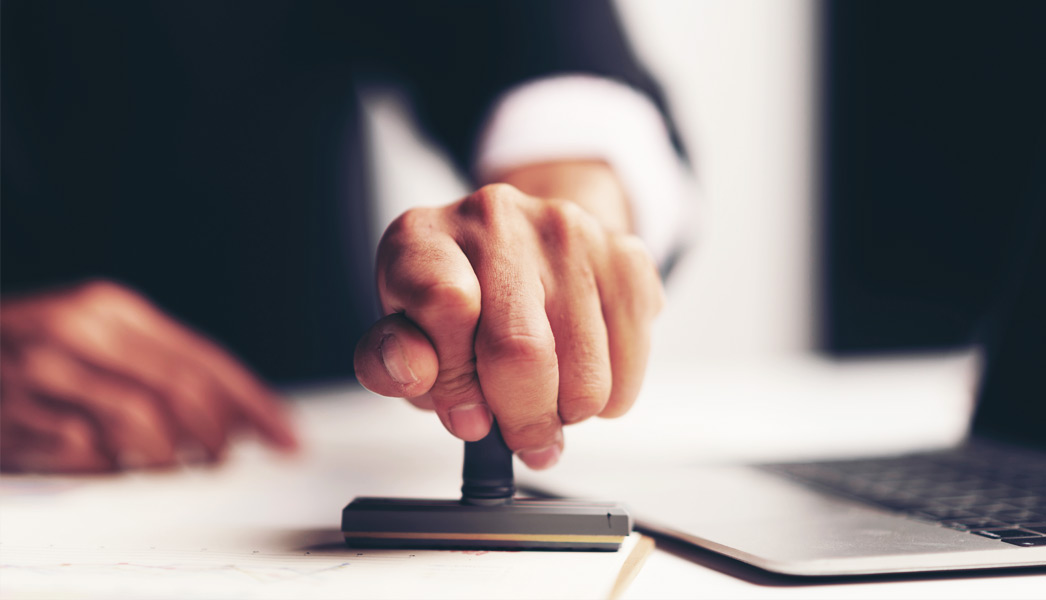 2. Affixing the apostille stamp
The procedure for affixing an apostille stamp depends on what kind of document it is and which organization or agency issued it. For example, an apostille for educational documents (diplomas, certificates...) can be obtained only from the Ministry of Education and Science of Ukraine. Apostille of birth certificate or marriage certificate - at the registry office or notary and so on. If there are several documents that need to be apostilled, you will have to contact all the ministries and agencies responsible for issuing them.
WARNING! If you do not have time and/or opportunities to visit all institutions and take legal action yourself, order a service "turnkey apostille» without personal presence.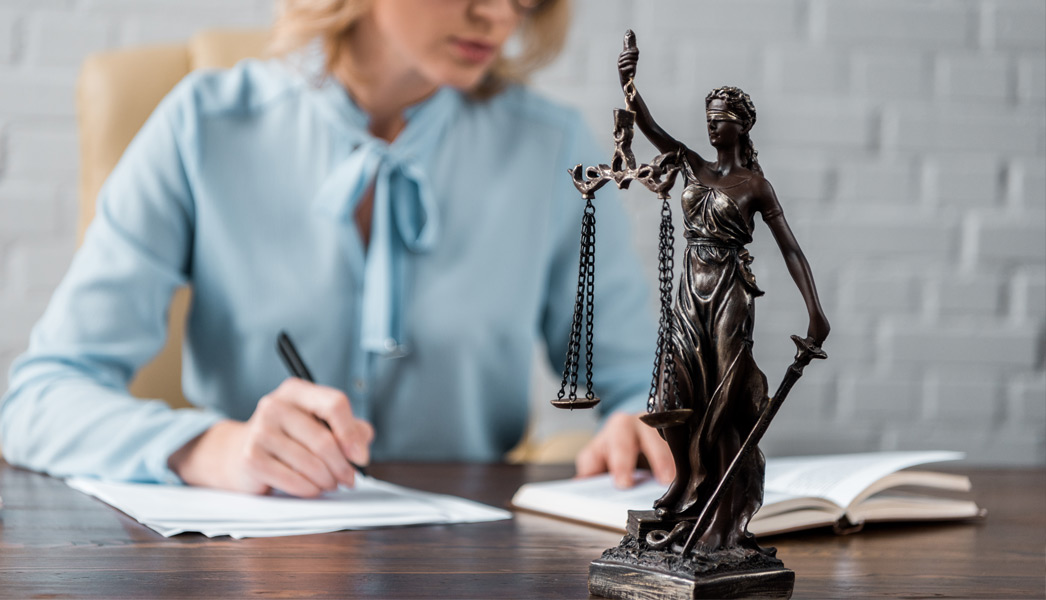 3. Notarized translation and certification
Naturally, a document submitted to a foreign country must be in the language of that country. Theoretically, you can turn to any translation agency or a freelance translator who knows the language and get a translation of the document, but it will be a waste of time and money, because the translation of the apostilled document must be notarized, and notaries certify not so much the translation, how much is the translator's signature and therefore work only with those translators who have accreditation (language-specific state diploma).
Pay attention!
Translation of a document does not mean its legalization, and the translation office does not issue an apostille. We often come across a situation where clients order a translation of a document and provide this translation as an apostille for the purpose of "economy". This is a mistake that can be expensive due to the impossibility of further interaction with a foreign country.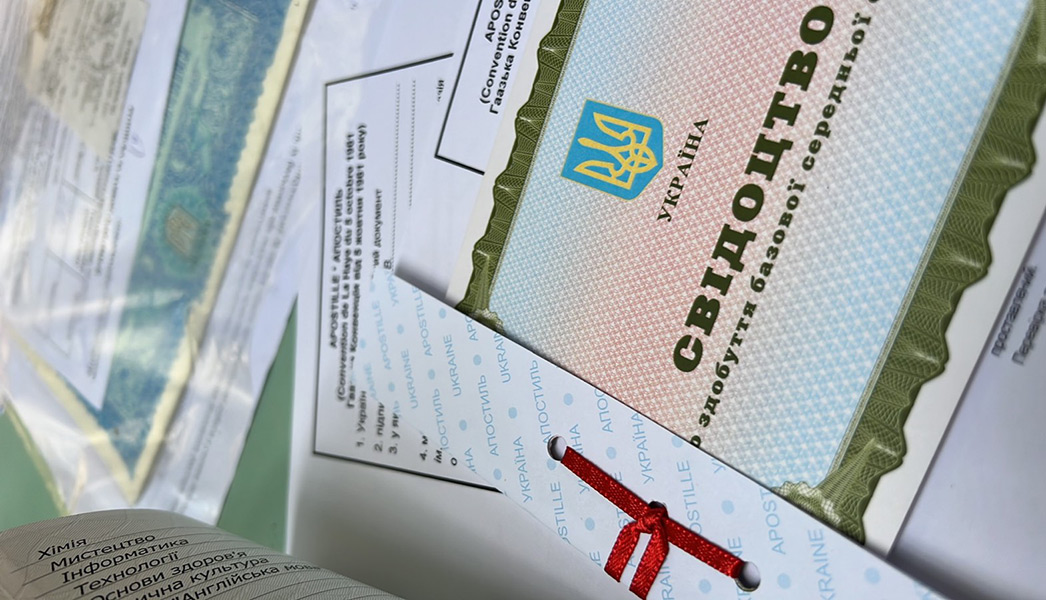 4. Apostille binding
An apostille can be applied directly to the document itself, or to its copy, or to a notarized translation. In cases where the apostille stamp cannot be placed directly on a document (for example, a passport), it is sewn by a notary in accordance with the established procedure to a notarized copy and/or to a notarized translation.
Thus, you have three ways to obtain an apostille:
Ministry + Translator + Notary, or
Translator + Notary (accreditation of the translator must be agreed with the notary), or
Notary (translation service is provided by a notary)
What should be paid attention to.
The first option, when you do everything yourself, is the cheapest and longest (but you still can't bypass the notary).
If you do not have enough free time and nerves, use other options.
The second option (translator + notary) is the most common, but only because notaries have been given the opportunity to certify apostilles relatively recently and many people do not know about it.
If you choose this option, remember that:
a) the translator must be coordinated with the notary and
b) it is the notary, not the translator, who puts the final stamp on the apostille.
The third option (apostille directly at the notary) is the most harmonious in terms of money and time spent, but it should be borne in mind that not all notaries are connected to the register of apostilles, so finding a notary that is conveniently located and connected to the registry may take some time.
Where is the apostille placed?
Select the document on which you need to put an apostille: